Celebrations
After construction was completed in late Summer/early Fall 2013, it was time to celebrate these spectacular new public spaces. Two events were held: A community celebration of Tongva Park and a dedication ceremony for Ken Genser Square.
Tongva Park Community Celebration
Saturday, October 19, 2013
A day-long celebration kicked off with a procession led by Gabrieleno Tongva dancers, a blessing by Andrew Morales, and opening remarks by Mayor Pam O'Connor and Landscape Architect James Corner.
Performances, dancing, music, park tours, and activities continued throughout the day, highlighting the rich cultural heritage of this area and the unique features of this new park.
Opening procession led by the Gabrieleno Tongva Dancers
The procession ended at Gathering Hill
Andrew Morales gave a traditional blessing
Opening blessing by Andrew Morales
Santa Monica Mayor Pam O'Connor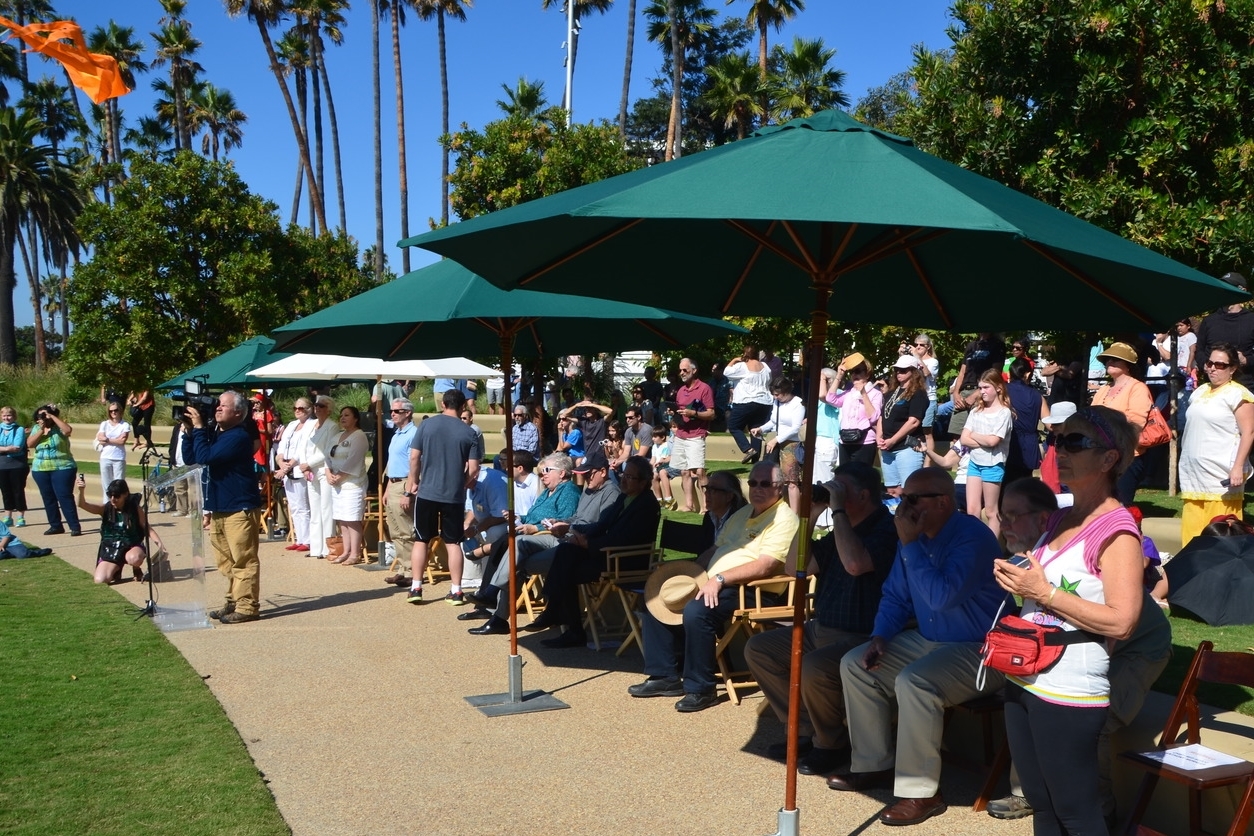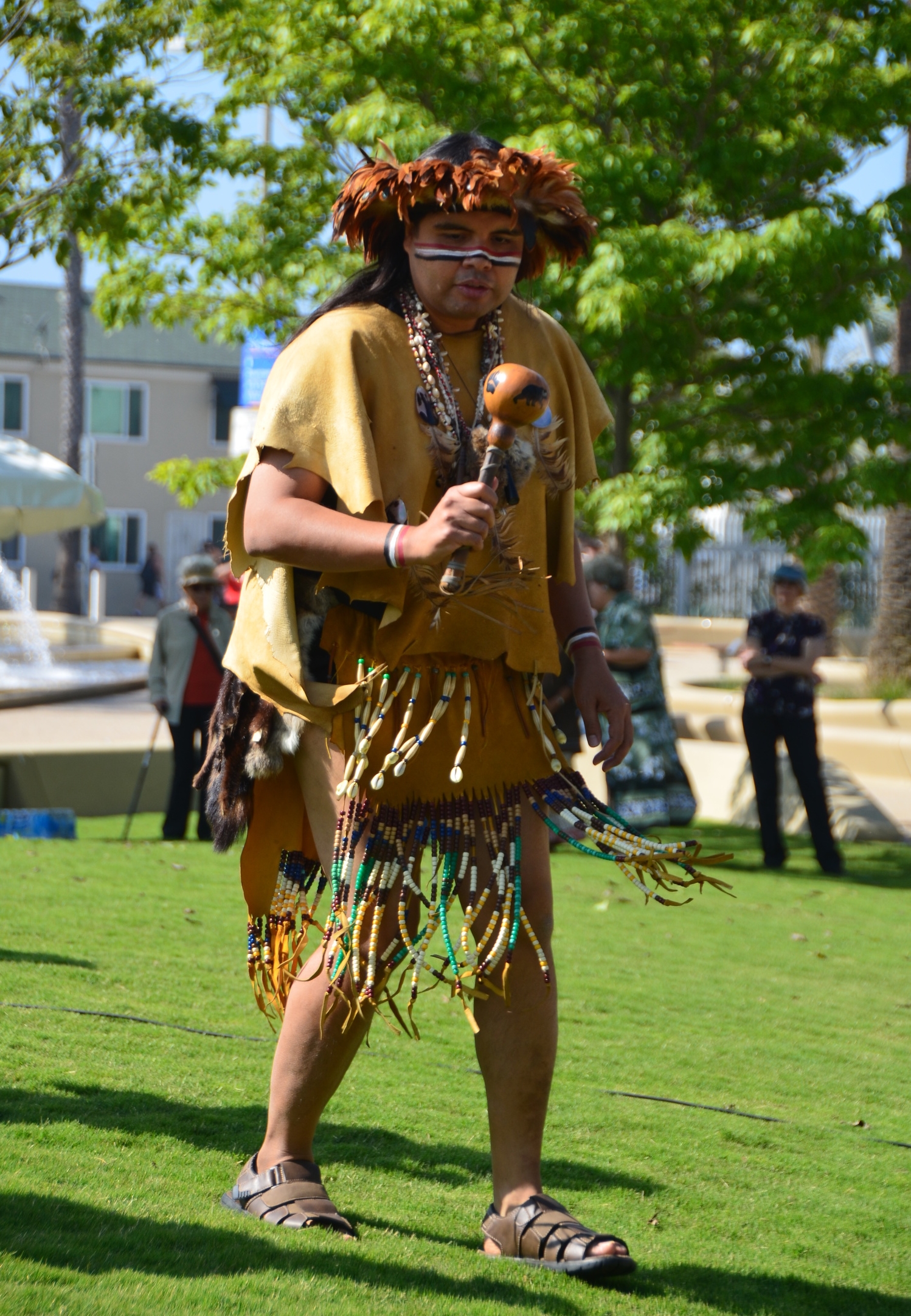 Opening remarks were followed by a performance by the Gabrieleno Tongva Dancers
String Theory Performance and sonic sculpture
Closing performance by the Gabrieleno Tongva Dancers
Dedication of Ken Genser Square
Sunday, November 17
Mayor Ken Genser served Santa Monica for over two decades. The revitalized space in front of City Hall was dedicated in honor of Ken's legacy of commitment, vision, and service that can still be felt throughout the community.
Mayor Pam O'Connor made welcoming remarks, followed by remembrances from Ken's friends and colleagues Assemblymember Richard Bloom, Patricia Hoffman, and Bruce Shragg. Shira Samuel-Shragg performed Concert Etude Op.40 No. 1 by Nikolai Kapustin.